News
---
AmCham
August 23, 2019

August 22, 2019

August 12, 2019

July 25, 2019

July 24, 2019

July 22, 2019

July 15, 2019

July 11, 2019

July 11, 2019

June 28, 2019

June 20, 2019

June 18, 2019

June 7, 2019

June 7, 2019

June 7, 2019

June 7, 2019

May 31, 2019

May 24, 2019

May 24, 2019

May 21, 2019

May 17, 2019

May 17, 2019

May 15, 2019

April 19, 2019

April 5, 2019

April 5, 2019

March 29, 2019

March 25, 2019

March 22, 2019

March 22, 2019

March 22, 2019

March 21, 2019

March 11, 2019

March 1, 2019

February 21, 2019

February 18, 2019

February 18, 2019

February 12, 2019

February 11, 2019

February 11, 2019

January 31, 2019

January 31, 2019

January 18, 2019

January 14, 2019

January 9, 2019

December 28, 2018

December 18, 2018

December 14, 2018

December 13, 2018

December 11, 2018

December 11, 2018

November 30, 2018

November 29, 2018
Events
---
Upcoming Events
September 18, 2019




November 28, 2019




Innovation from FinComBank - Now You Can Ask for a Loan Online!
August 10, 2018
Chișinău, August 10, 2018. Now everyone who is looking for a loan, can apply right away, ONLINE, directly from home or office. FinComBank S.A. launches a new product on the Moldovan banking market, which will considerably ease the procedure of issuing a loan.
At the same time, FinComBank S.A. greatly simplified the procedure for the request. Now you can get a loan without presenting a salary certificate! You just need your ID. But the decision to issue a loan is received with SMS message directly to your cell phone. Simple and fast!
Only at FinComBank S.A. you can request an ONLINE loan!
To use this online service, you should visit https://fincombank.com/ro/solicitare-credit-online/, complete the required data and receive the loan decision to your cell phone.
Apply ONLINE for the following types of loans:
- Express Credit Consumer loan, which provides the opportunity to quickly raise money for any need up to 150,000 lei for up to 5 years without pledge;
- Express Credit Simple Consumer Loan, which can be used up to 20,000 lei during a 12-month period without pledge;
- OPTI Credit Card. You can enjoy a loan of up to 150,000 lei, for up to 36 months. Moreover, if you return the used amount within 60 days, then you pay no interest!
Do not hesitate! Request now for an ONLINE loan!
For more information, please contact us:
Tel. (+ 373-22) 26-99-99
Email: fincom@fincombank.com, website: www.fincombank.cоm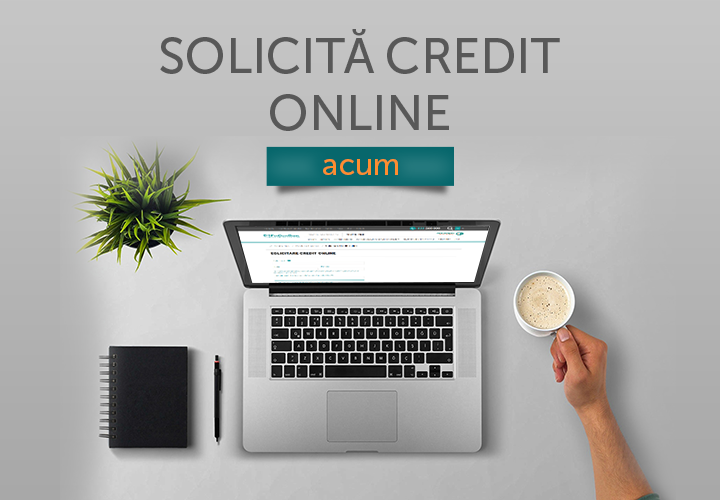 About FinComBank S.A.:
FinComBank SA, was founded in 1993. Since then it is one of the leading commercial banks in the Republic of Moldova. FinComBank S.A. offers a wide range of corporate, investment and insurance banking services for both local and foreign citizens. Among the clients of FinComBank S.A. are individuals, micro, small and medium enterprises, as well as large enterprises that represent all the main sectors of the country's economy. Over the years, the Bank has been successfully cooperating with the World Bank, European Fund for Southeast Europe, Overseas Private Investment Corporation (OPIC). FinComBank is a member of the Rural Development Project (IFAD), the Village Investment and Services Project (RISP) and the Competitiveness Enhancement Project (PACI, PACII).
FinComBank
---