Top 3 beneficii la care se așteaptă angajații din partea unui angajator sunt: Bonusurile anuale, Asigurarea medicală privată și Transportul asigurat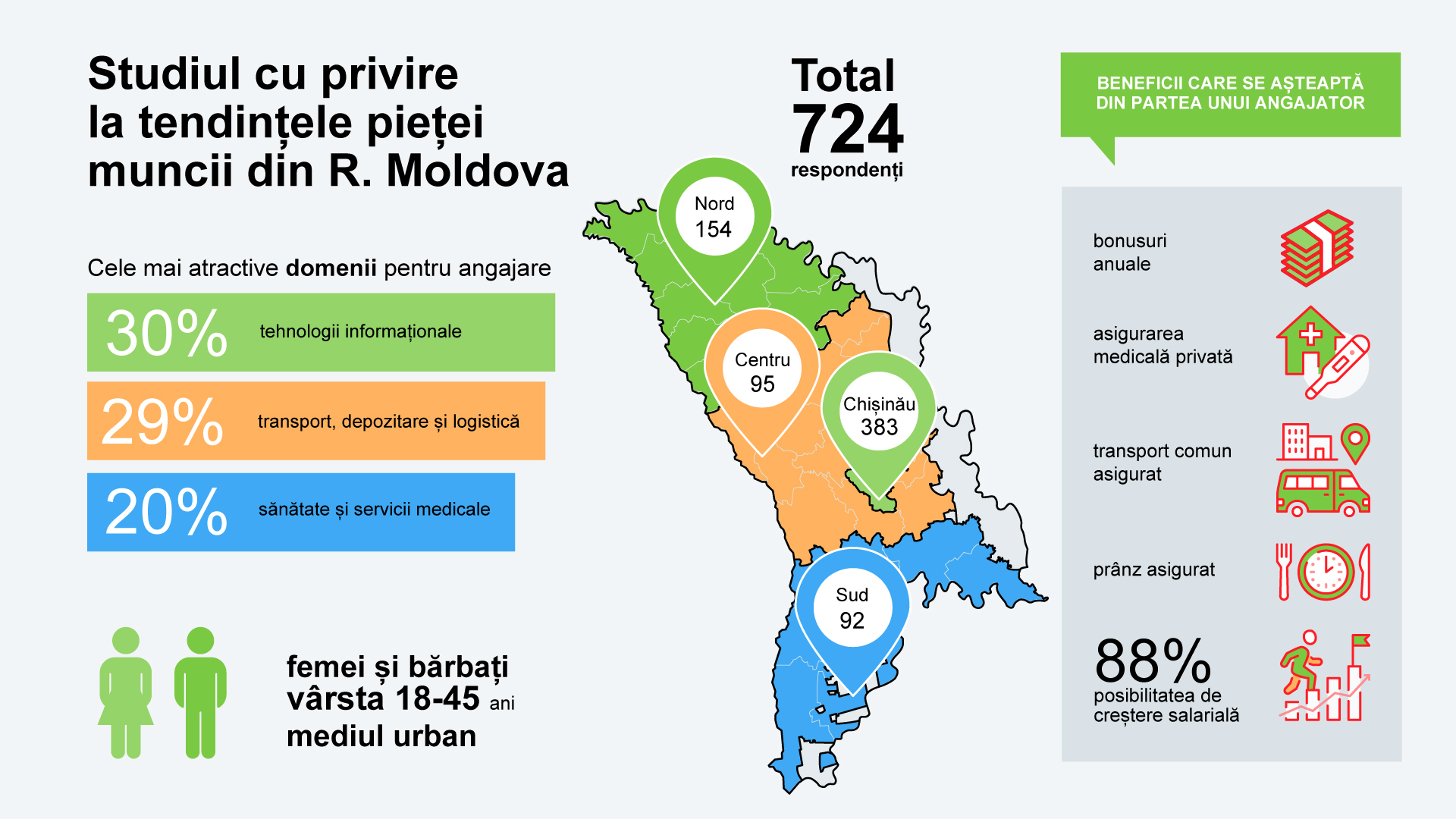 Potrivit studiului realizat de Magenta Consulting, printre cele mai așteptate beneficii de la angajator se numără stimulările financiare, asigurarea medicală privată, transportul și prânzul asigurat. Sondajul a relevat că respondenții își doresc să lucreze într-o companie stabilă și într-o echipă profesionistă, iar aspectul cel mai important este posibilitatea de creștere salarială. Întrebați ce domeniu ar alege, respondenții au indicat tehnologiile informaționale drept cel mai atractiv domeniu, urmat de transport, depozitare și logistică, sănătate și servicii medicale.
Scopul sondajului a fost să studieze tendințele pieței muncii din Republica Moldova. Rezultatele cuprind opiniile a 724 respondenți, femei și bărbați, cu vârste cuprinse între 18-45 de ani din mediul urban din toată țara.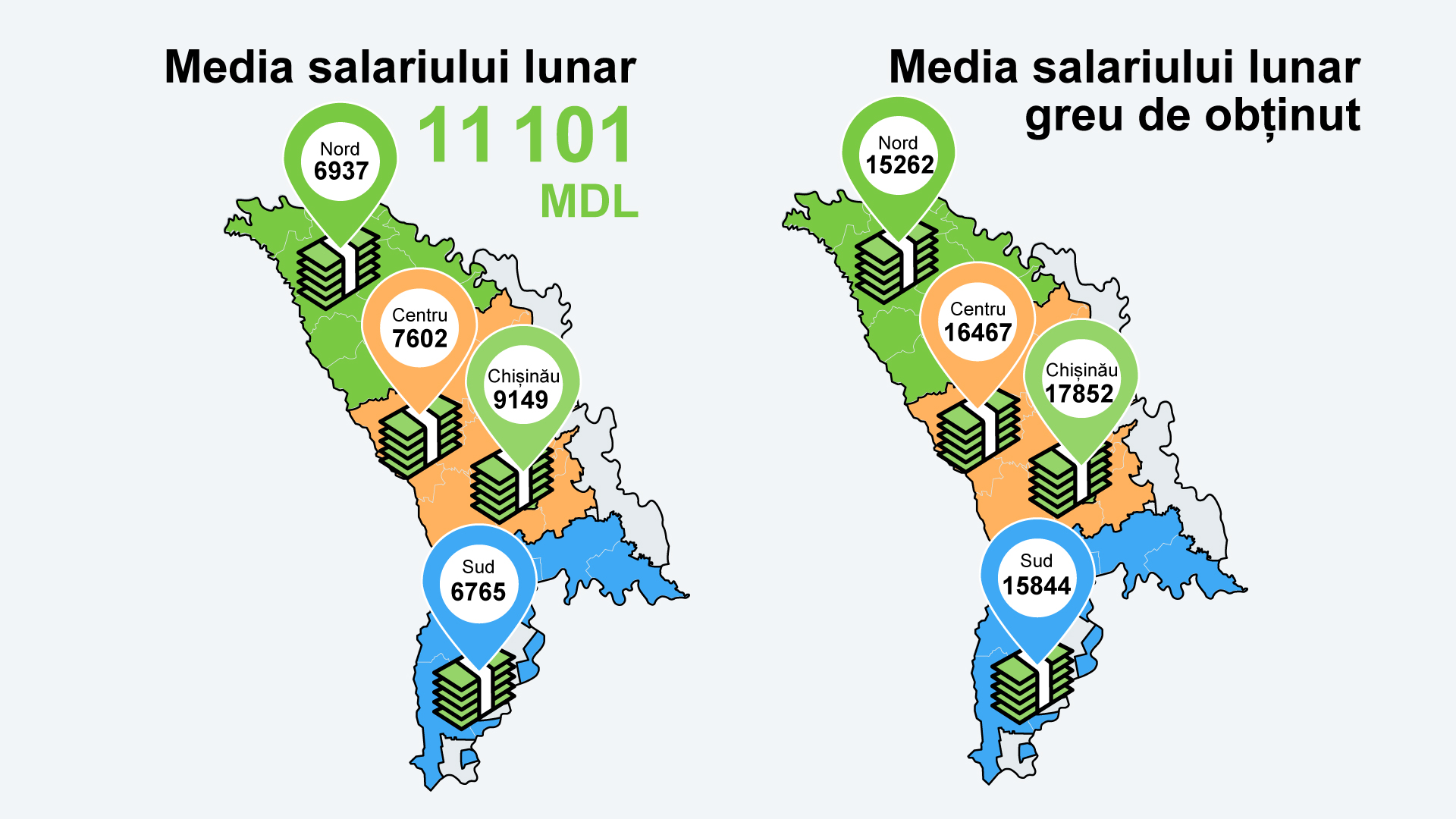 Aspectele financiare sunt o preocupare importantă pentru respondenți. Astfel, potrivit studiului, salariului lunar greu de obținut constituie 17 852 lei în medie pentru Chișinău. La polul opus se poziționează nordul țării, cu 15 262 lei. Respondenții consideră că salariul potrivit, este, în medie, de 12 506 lei (+2 875 lei, comparativ cu 2020). Totodată, media salariului net obținut de respondenți reprezintă 11 101 MDL pe lună.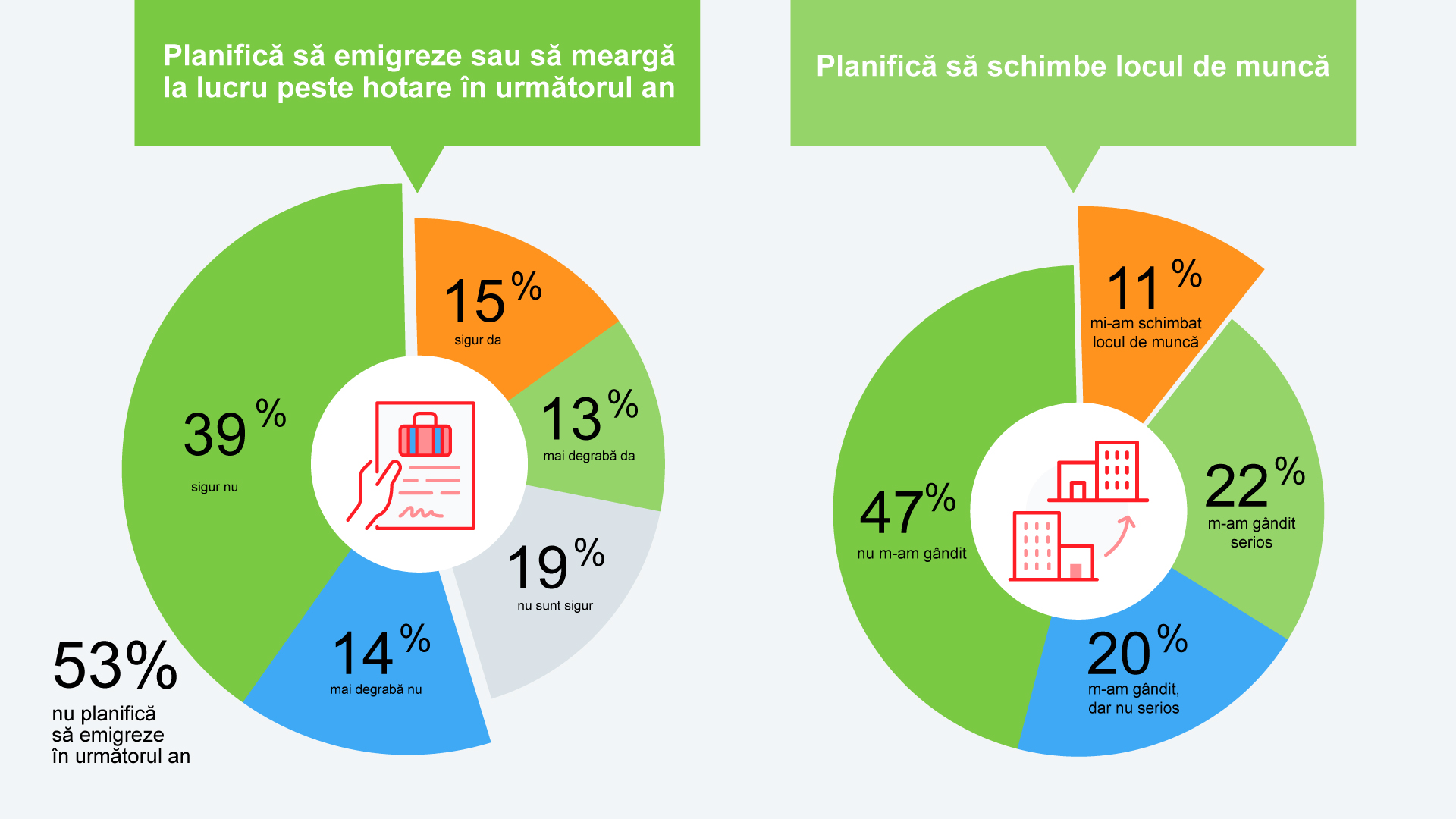 Majoritatea respondenților au declarat că nu planifică să emigreze sau să meargă la lucru peste hotare în următorul an (53%), în timp ce 15% sunt siguri că vor alege să emigreze în următoarele 12 luni. În ultimul an, fiecare al treilea respondent angajat și-a schimbat locul de muncă sau s-a gândit serios la asta.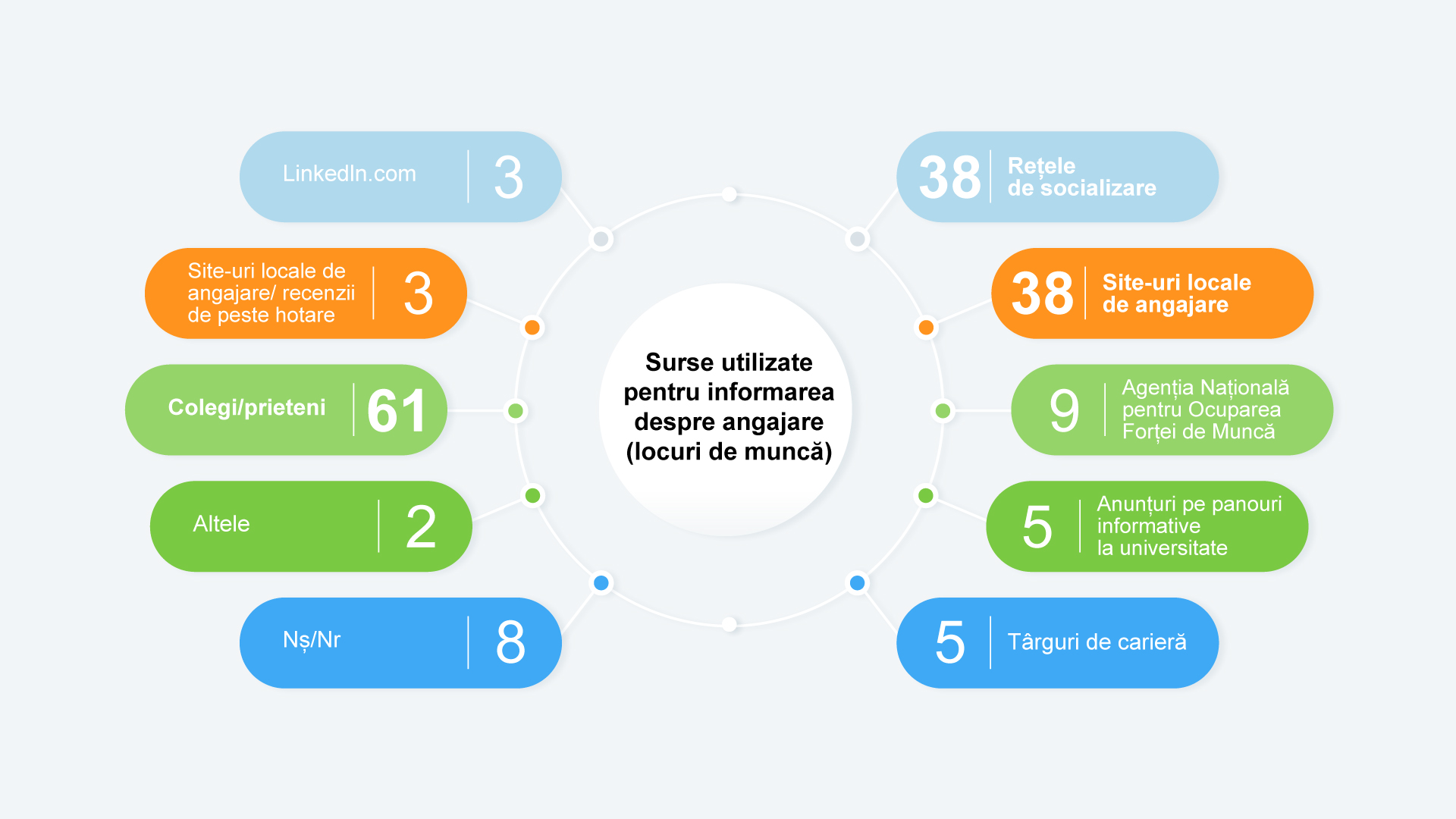 Conform rezultatelor sondajului, doua treimi din respondenți întreabă colegii și prietenii pentru a afla informații despre angajări. Totodată, fiecare al treilea intervievat a menționat că a căutat oferte de muncă pe site-urile locale de angajare sau pe rețelele sociale.
Magenta Consulting oferă cercetări de marketing în Moldova începând cu anul 2006. Cercetările sociale și politice permit guvernelor, organizațiilor internaționale, partidelor politice să elaboreze politici, să înțeleagă eficiența activității lor, dar și să măsoare intensitatea anumitor fenomene.
Sondajul a fost realizat la inițiativa Japan Tobacco International Moldova, în luna august 2022. Având sediul central la Geneva, Elveția, JTI are circa 48.000 de angajați la nivel mondial și operațiuni în peste 130 de țări. Pentru mai multe informații, vizitați www.jti.com.
https://www.youtube.com/watch?v=SxGsggs-bsA&t=8s

JT International Trading
JTI, a member of the Japan Tobacco Group of Companies, a leading international tobacco product manufacturer. It markets world-renowned brands such as Winston, Mevius, LD and Camel. Other global brands include Benson & Hedges, Silk Cut, Sobranie, Glamour. With headquarters in Geneva, Switzerland, and about 26,000 employees world-wide, JTI has operations in more than 120 countries. Its core revenue in the fiscal year ended December 31, 2015, was USD 10.3 billion. For more information, visit www.jti.com.