News
---
AmCham
January 16, 2020

January 13, 2020

January 3, 2020

December 23, 2019

December 16, 2019

December 12, 2019

December 6, 2019

December 5, 2019

December 4, 2019

December 4, 2019

December 2, 2019

November 27, 2019

November 21, 2019

November 19, 2019

November 15, 2019

November 11, 2019

November 11, 2019

November 8, 2019

November 4, 2019

November 1, 2019

October 28, 2019

October 18, 2019

October 18, 2019

October 17, 2019

October 15, 2019

October 8, 2019

October 4, 2019

October 4, 2019

September 27, 2019

September 11, 2019

September 11, 2019

September 6, 2019

August 29, 2019

August 23, 2019

August 23, 2019

August 22, 2019

August 12, 2019

July 25, 2019

July 24, 2019

July 22, 2019

July 15, 2019

July 11, 2019

July 11, 2019

July 8, 2019

June 28, 2019

June 20, 2019

June 18, 2019

June 7, 2019

June 7, 2019

June 7, 2019

June 7, 2019

May 31, 2019

May 24, 2019

May 24, 2019

May 21, 2019

May 17, 2019

May 17, 2019

May 15, 2019
Events
---
Upcoming Events
January 22, 2020




January 22, 2020




January 23, 2020




January 24, 2020




January 30, 2020




AmCham Events & Meetings Update
May 24
This morning, AmCham attended the presentation of "Cost Of Doing Business 2018 survey results" developed by World Bank in partnership with the Ministry of Economy and Infrastructure.


---
On May 23, AmCham met the World Bank team that is working on a draft report: "A New Lens on the Private Sector".
The report analyzes four different aspects of the private sector in Moldova:
- its dynamism (firm entry, growth, and survival),
- changes in the business environment (using the CODB data),
- the effects of business environment on firm performance, and
- the effects of FDI on domestic firms.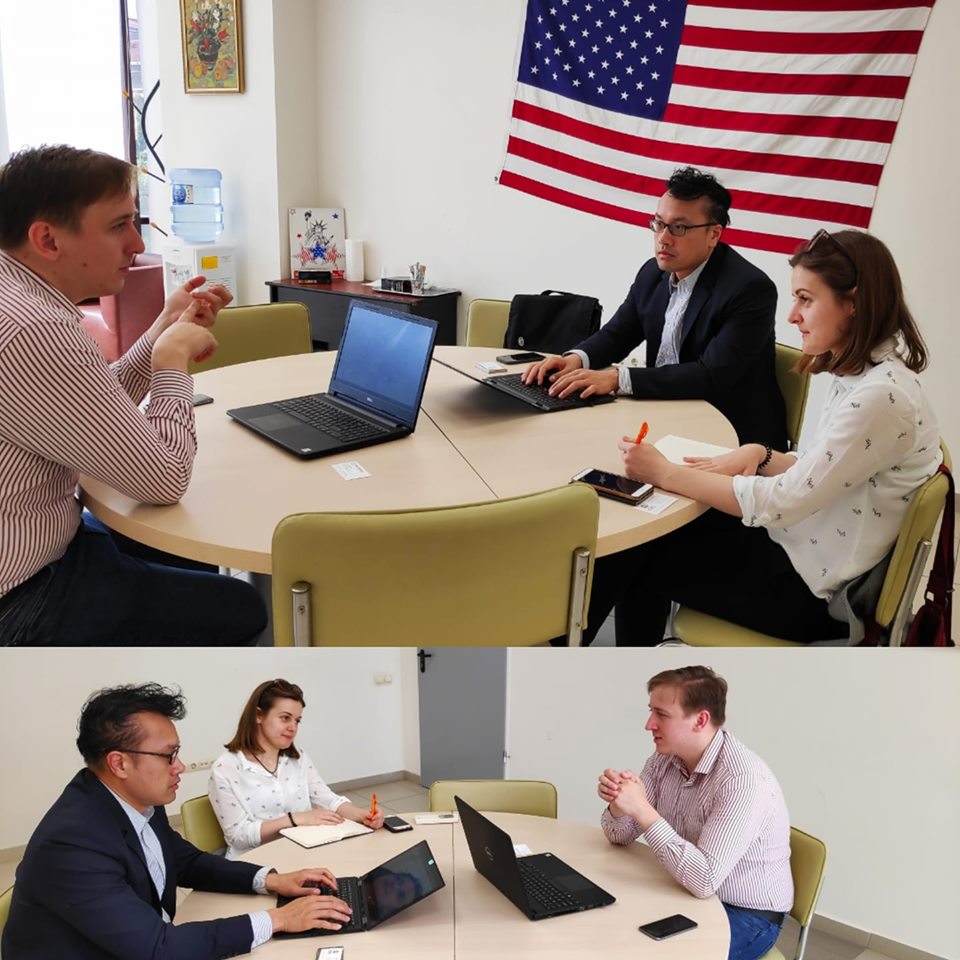 ---
On May 22, as a long-term partner, AmCham had a meeting with experts from "Project on Controlling Corruption through Law Enforcement and Prevention (CLEP)"; Adrian Gheorghita shared his views on the opportunity of development of a series of tax and regulatory incentives for companies that implement anti-corruption and integrity programs.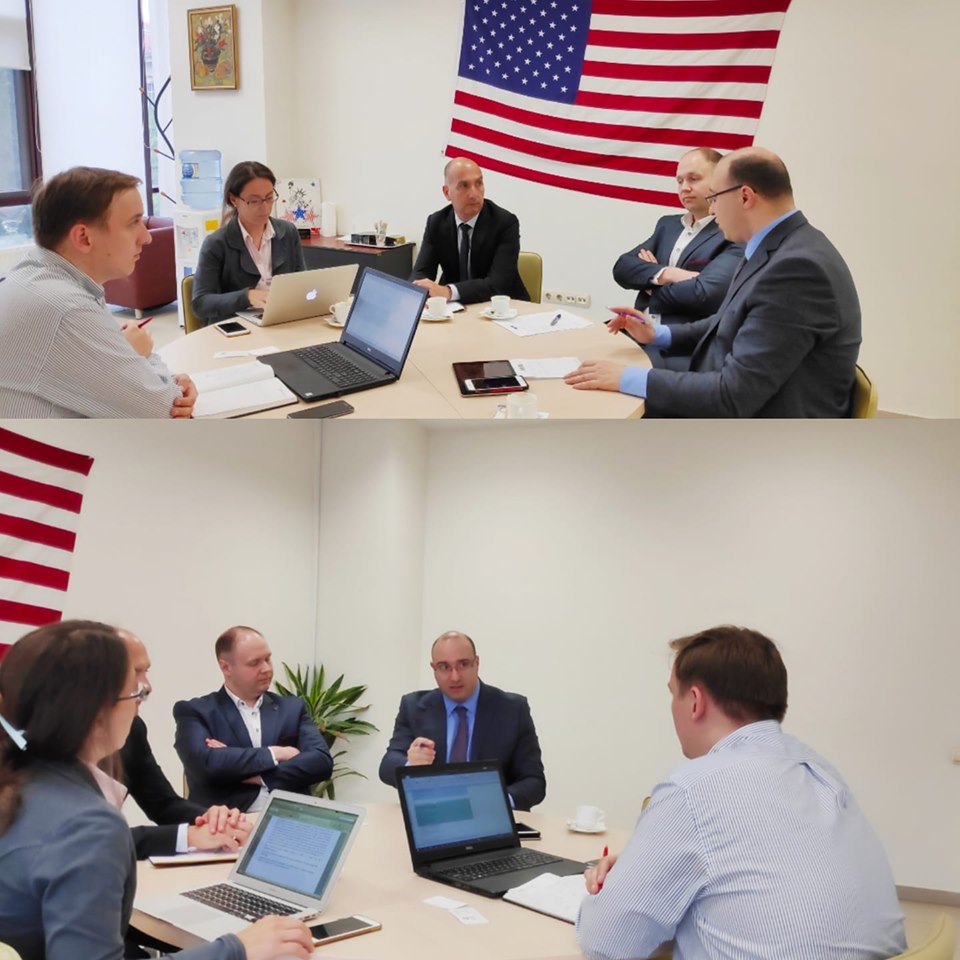 ---
On May 21, AmCham, one of the staunchest ally of the best practices implementation and policy reforms, had a meeting with Mr. Tibor Draskovics, Team Leader of the EU funded project "Strengthening the Policy Development Project in the Context of AA Implementation".
The project is brought to support the Government of Moldova in developing evidence-based, coherent and consistent policies by improving policy planning, policy making and monitoring capacities of public administration.
As a first major set of activities, the project is conducting a comprehensive gap assessment: to understand how policies are planned, developed and monitored in real life.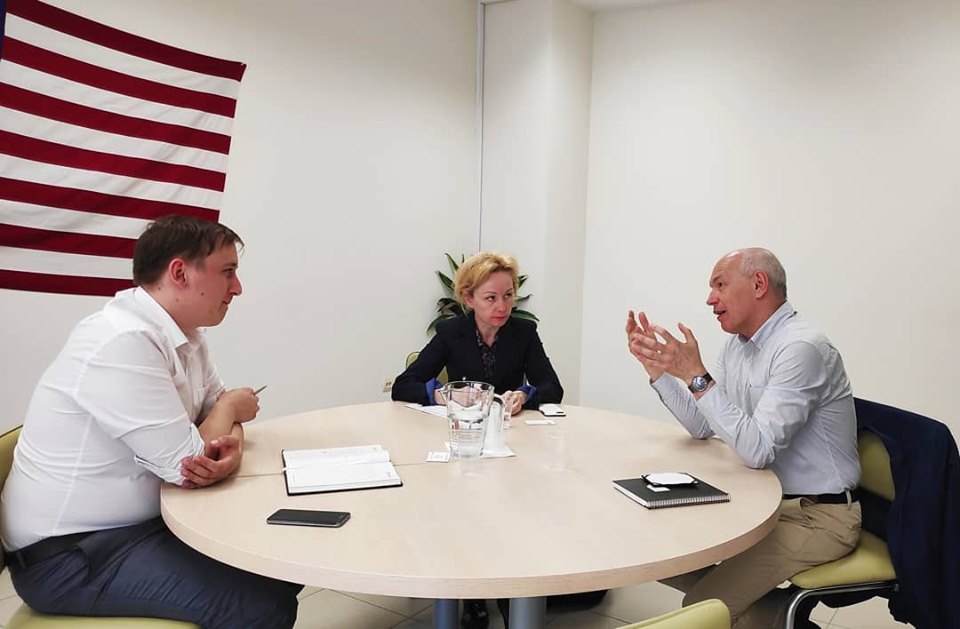 ---
On May 20, AmCham hosted a networking event with a group of legal professionals from the American Bar Association.
In his introductory remarks, Traian Nechifor, President of AmCham, presented the AmCham`s activities, as well as, shared insights on the business environment in Moldova.
Roger Gladei, President of Chisinau International Court of Commercial Arbitration, shared his views on the importance of the EU-Moldova Association Agreement, as well as on the potential of the alternative dispute resolutions mechanisms in Moldova as a mean to secure the transactions between partners.
Discussions over coffee brought a series of topics, covered by the delegation experts and their impressive background in various business areas and regulatory affairs.
ILEX was created by the ABA House of Delegates in 1968, and its mission is the promotion and exchange of ideas among lawyers and judges concerning the implementation of the rule of law around the world. Through ILEX, the ABA organizes briefing trips throughout the world and offers legal assistance and training for lawyers and other professionals. The ILEX briefing trips are the most substantive ways in which ILEX fulfills its mission. The trips also provide a unique opportunity for delegation members to interact with legal, business and governmental leaders of the countries visited.
Recent ILEX delegations have visited Indonesia (2018), Croatia and Serbia (2017), Turkey (2016), Cuba and Ecuador (2015), Myanmar and Cambodia (2014), Poland and Austria (2013), Tanzania and Rwanda (2012), Jordan and Lebanon (2011), and Australia and New Zealand (2010).