Hospices of Hope invites you to a unique annual event - Hospices of Hope Moldova's Halloween Gala Dinner, a mysterious and sophisticated evening
Date: Octor 31

Time: 18:30

Venue: ZAXI Rooftop Radisson Blu Leogrand Hotel, Chisinau.

Ticket: 100 euro/person
By joining our Charity Halloween Dinner you are directly contributing to the continuity of Hospices of Hope Moldova's National Network of Palliative Care Services.

Click for more information
Book your seat now by emailing us at events@hospicesofhope.md or by calling 060 744 068 or 022 022 119. TICKETS includes entertainment, all food and beverages for the dinner.
Dress code: a scary item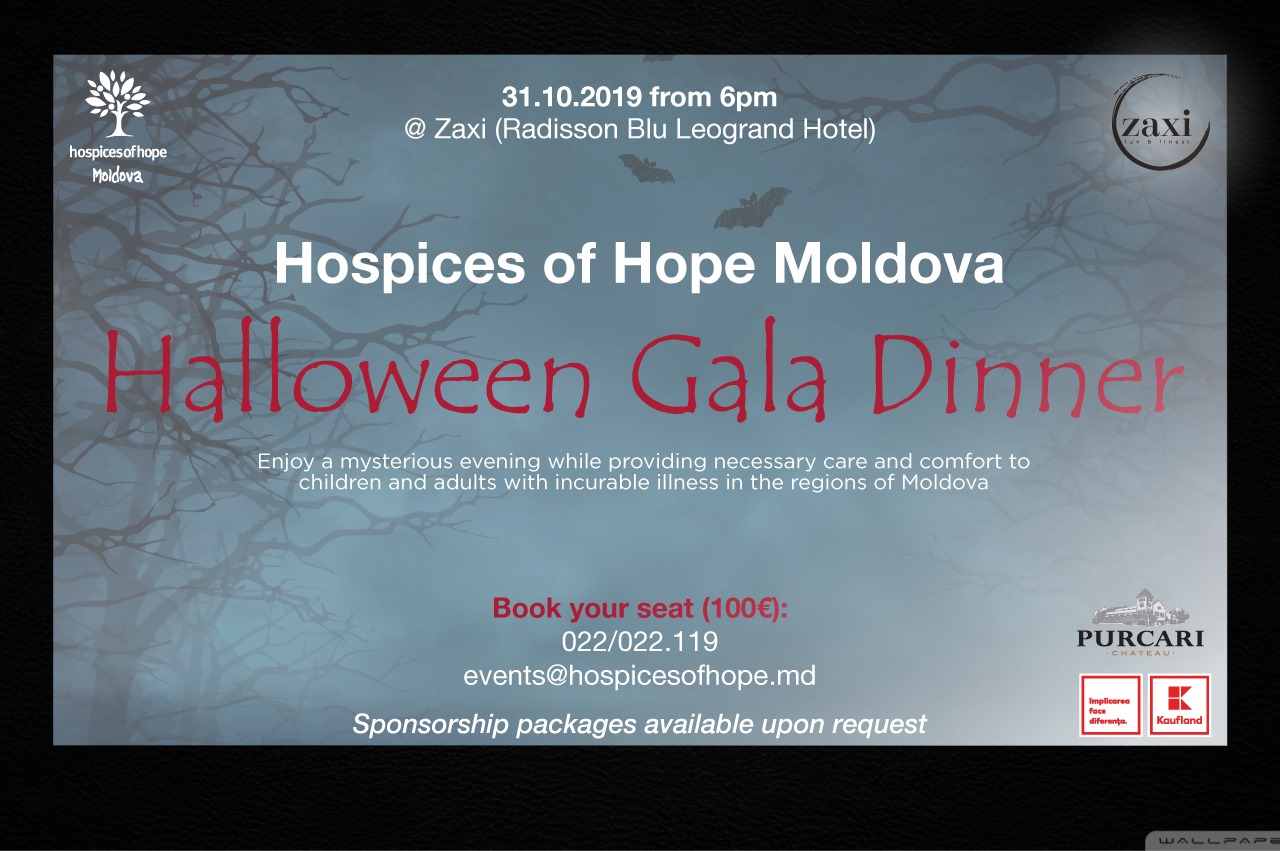 Hospices of Hope has been working in Moldova since 2008 and has been developing palliative care projects through local organizations. One of our biggest and most ambitious project so far has been the National Network of Palliative Care Services that offers with its five multidisciplinary palliative care teams, free mobile services for children and adults suffering from incurable illnesses in five counties/raioane: Cahul, Taraclia, Orhei, Soroca and Ocnita.

Furthermore, Hospices of Hope Moldova has been the main supplier of stoma bags and accessories for the Oncological Institute and for the country itself. The organization has managed to train over forty medical and non-medical practitioners involved in the project in order to ensure professional care for those in need.

Within a year since the launch of the network, with the help of our international development partners and local donors our project has managed to have over 1100 cancer and non-cancer incurable patients into care in the raioane plus their families and over a thousand of stoma bags beneficiaries throughout the country.