News
---
AmCham
June 18, 2019

June 7, 2019

June 7, 2019

June 7, 2019

June 7, 2019

May 31, 2019

May 24, 2019

May 24, 2019

May 21, 2019

May 17, 2019

May 17, 2019

May 15, 2019

April 19, 2019

April 5, 2019

April 5, 2019

March 29, 2019

March 25, 2019

March 22, 2019

March 22, 2019

March 22, 2019

March 21, 2019

March 11, 2019

March 1, 2019

February 21, 2019

February 18, 2019

February 18, 2019

February 12, 2019

February 11, 2019

February 11, 2019

January 31, 2019

January 31, 2019

January 18, 2019

January 14, 2019

January 9, 2019

December 28, 2018

December 18, 2018

December 14, 2018

December 13, 2018

December 11, 2018

December 11, 2018

November 30, 2018

November 29, 2018

November 14, 2018

November 9, 2018

November 8, 2018

November 5, 2018

October 31, 2018

October 25, 2018

October 25, 2018

October 24, 2018

October 23, 2018

October 22, 2018

October 12, 2018

October 11, 2018

October 8, 2018

October 5, 2018

October 5, 2018

October 3, 2018

October 1, 2018

September 28, 2018
Events
---
Upcoming Events
July 4, 2019




July 5, 2019




Business Breakfast with Mr. Octavian Armasu, Minister of Finance
May 10, 2018
On May 10, AmCham hosted a business breakfast with the Minister of Finance, Mr. Octavian Armasu. "What advantages do we possess and how can we make good use of them? What is the role of new technologies and business models in solving the population exodus challenges?" - these and many other questions were raised by AmCham members during the breakfast.
We would like to thank Mr. Armasu and the Ministry for their openness and willingness to participate in an open dialogue and further collaboration.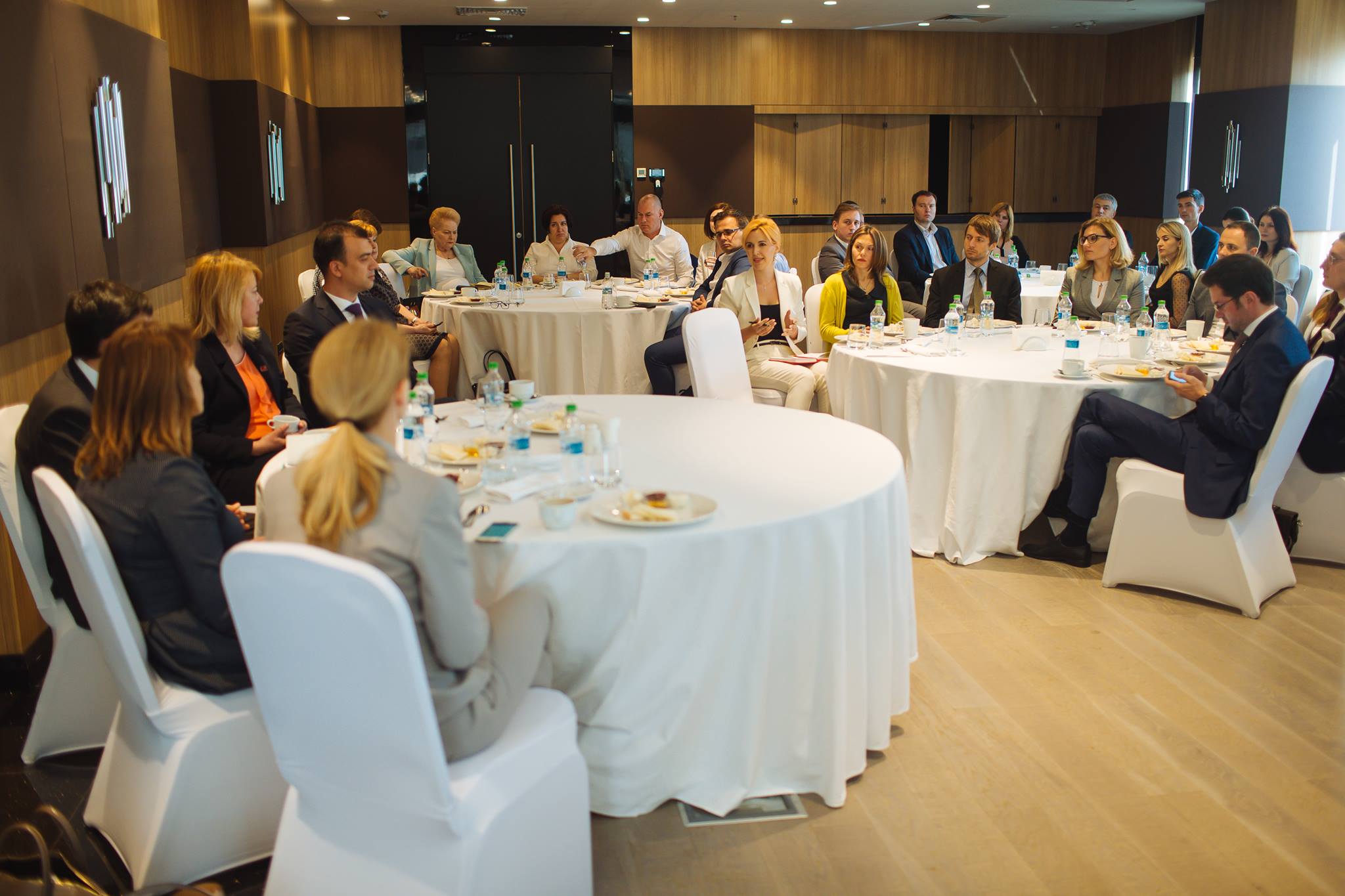 Open to AmCham members and partners only.