News
---
AmCham
February 13, 2020

February 12, 2020

February 11, 2020

February 11, 2020

February 6, 2020

February 5, 2020

February 3, 2020

February 3, 2020

January 31, 2020

January 31, 2020

January 30, 2020

January 30, 2020

January 30, 2020

January 28, 2020

January 28, 2020

January 27, 2020

January 24, 2020

January 23, 2020

January 22, 2020

January 16, 2020

January 13, 2020

January 3, 2020

December 23, 2019

December 16, 2019

December 12, 2019

December 6, 2019

December 5, 2019

December 4, 2019

December 4, 2019

December 2, 2019

November 27, 2019

November 21, 2019

November 19, 2019

November 15, 2019

November 11, 2019

November 11, 2019

November 8, 2019

November 4, 2019

November 1, 2019

October 28, 2019

October 18, 2019

October 18, 2019

October 17, 2019

October 15, 2019

October 8, 2019

October 4, 2019

October 4, 2019

September 27, 2019

September 11, 2019

September 11, 2019

September 6, 2019

August 29, 2019

August 23, 2019

August 23, 2019

August 22, 2019

August 12, 2019

July 25, 2019

July 24, 2019

July 22, 2019

July 15, 2019

July 11, 2019

July 11, 2019

July 8, 2019

June 28, 2019

June 20, 2019

June 18, 2019

June 7, 2019

June 7, 2019

June 7, 2019

June 7, 2019

May 31, 2019

May 24, 2019

May 24, 2019

May 21, 2019
Events
---
Upcoming Events
February 20, 2020




March 6, 2020




March 10, 2020




March 20, 2020



Members Spotlight
Current number of members
131

Launch of the Chisinau International Court of Commercial Arbitration (CACIC)
March 1, 2017
On March 1, the Steering Committee of the Chisinau International Court of Commercial Arbitration under AmCham Moldova presented arbitration rules, regulation on arbitral fees and costs, as well as other operational aspects of the Court of Arbitration, in the domestic and international arbitration processes.

Read more

View all photos
AmCham takes the opportunity to thank our Wine Sponsor - Combinatul de Vinuri de Calitate "Mileștii Mici". The guests enjoyed the high quality wines with complex and rich aromas.
Wine Sponsor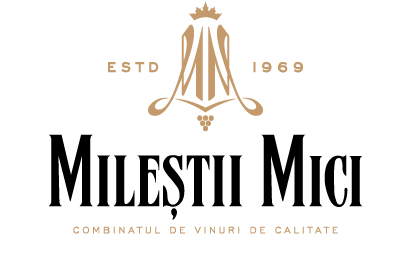 ---
Chisinau International Court of Commercial Arbitration is a permanent arbitration body institutionalized by the American Chamber of Commerce in Moldova (AmCham Moldova). The purpose of the Court of Arbitration is to increase the use of domestic and international arbitration and other alternative dispute resolution methods, including mediation.

Open to AmCham members and partners only.